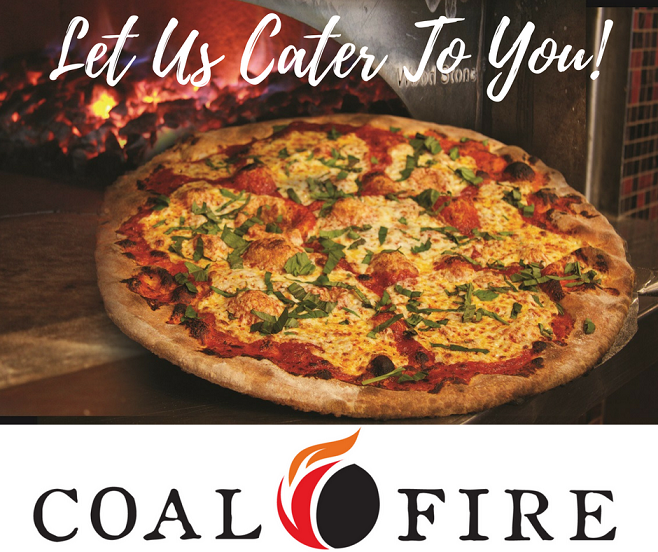 As the Coal Fire brand has grown over the years, so has our desire to continue branching out to the local community.  We are proud of our product and now proud to share it in another way- catering.
Whether it's a business luncheon for 10 or a birthday party for 100,  Coal Fire is please to accommodate. Pizzas, salads, sandwiches, pastas- it's all available for your enjoyment. Please see our catering menu below, and contact your closest store directly to place your order via the email provided, or by phone and ask for the General Manager listed.
*Please note that we are happy to offer delivery for orders over $200*
Let us customize the perfect menu for your event starting at $12 per person.
Contact Alexandraf@coalfireonline.com for more details!