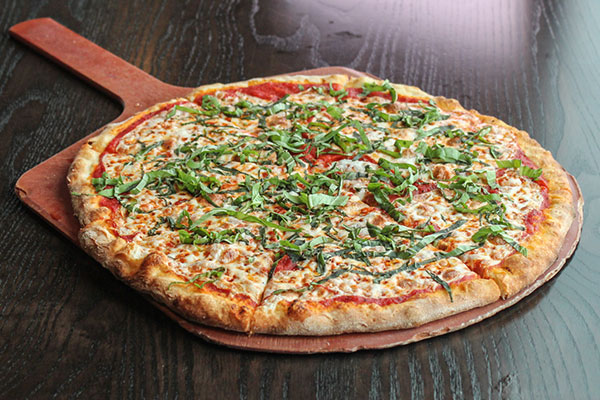 MARGHERITA PIZZA
Hand-tossed dough brushed with olive oil then topped with our classic sauce, fresh mozzarella and chopped basil create this Italian favorite.
12"- $12.95    16"- $15.95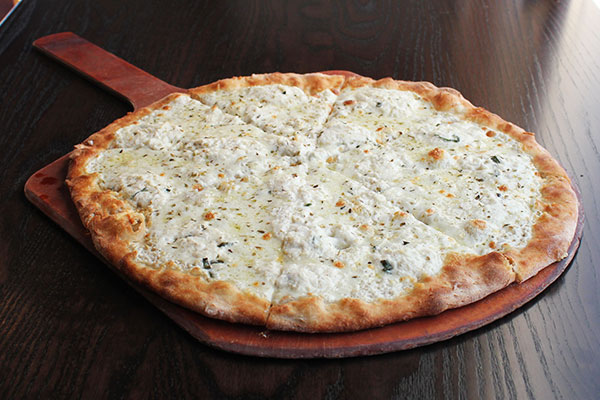 RICOTTA INFUSION
Ricotta cheese infused with Romano, basil, garlic and olive oil topped with our fresh mozzarella and sprinkled with oregano.
12"- $12.95    16"- $15.95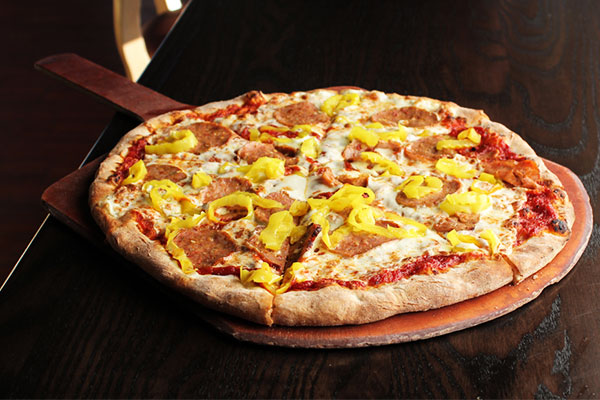 RING OF FIRE
Zesty banana peppers & Italian sausage complemented by our spicy sauce and fresh mozzarella provide explosive flavor.
12"- $14.45    16"- $18.95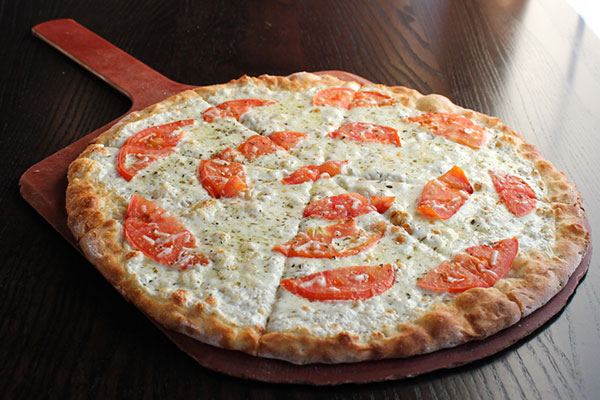 BIANCO SPECIALE
Our white pizza with sprinkled parmesan over sliced fresh tomatoes, placed on our homemade mozzarella.
12"- $14.95    16"- $18.95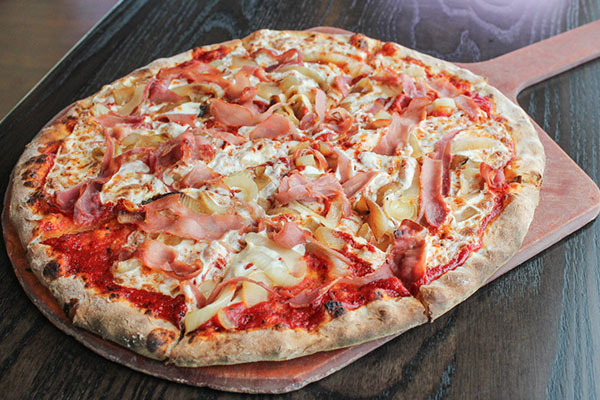 PROSCIUTTO CIPOLLA
Our signature sauce topped with thinly sliced aged prosciutto complemented by our oven roasted onions.
12"- $14.45    16"- $18.95
WHITE PIZZA
Our homemade mozzarella with sprinkled Romano cheese and oregano all on top of our garlic-infused olive oil brushed dough.
12"- $12.95    16"- $15.95
BBQ CHICKEN
Olive oil, cheddar cheese, blackened chicken, sliced red onion, topped a BBQ drizzle.
12"- $14.95    16"- $19.95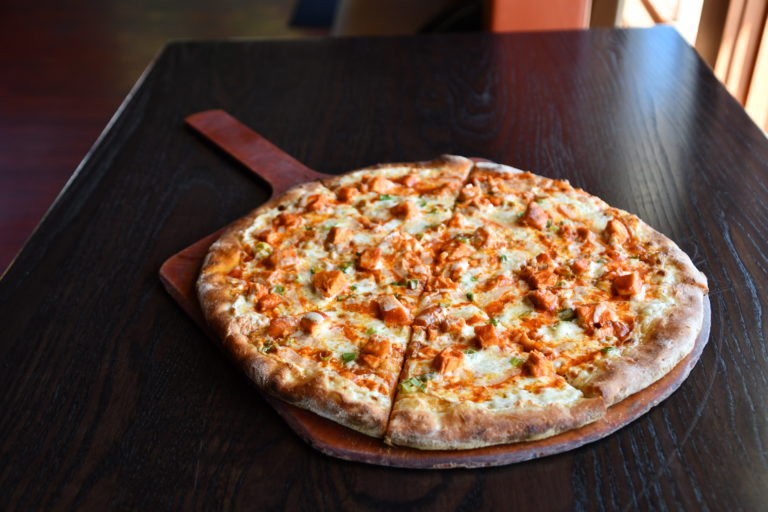 BUFFALO CHICKEN
Olive oil, oven roasted buffalo chicken with scallions with a ranch and buffalo swirl.
12"- $14.95    16"- $18.95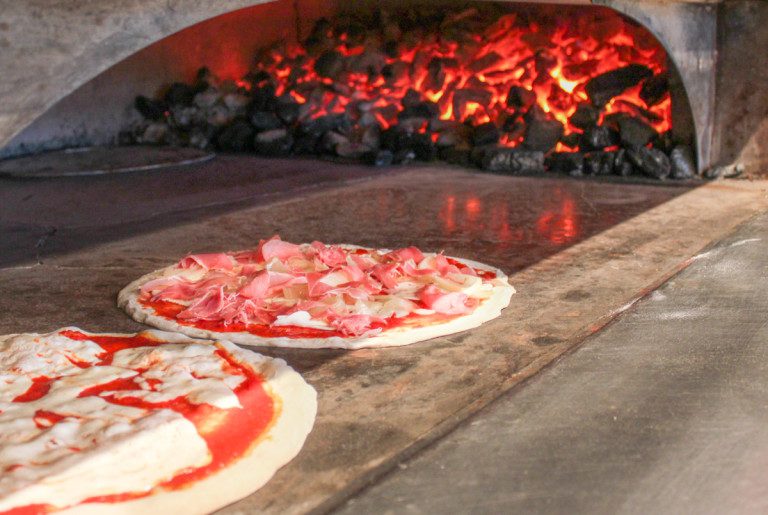 BUILD YOUR OWN PIZZA
Choose one of our three distinct sauces, all made with Italian plum tomatoes.
12"- $10.95    16"- $13.95     9" Personal Pizza- $7.95 (Monday-Friday until 3pm only)
---
CLASSIC

SAUCE

This sauce follows along with Italian tradition creating a delicious plum tomato taste.
SIGNATURE

 SAUCE

A perfect blend of two distinct tastes: slightly sweet with a hint of spice.
SPICY

 SAUCE

A sauce that commands your complete attention!
TOPPINGS
12"- $1.50 each    16"- $2.00 each     9"- $1.00 each (up to 3 toppings)
Our pizzas are topped with fresh hand-pulled mozzarella made daily.
Pepperoni
Roasted Onions
Prosciutto
Sweet Peppers
Pickled Banana Peppers
Red Onions
Black Olives
Mushrooms
Anchovies
Green Peppers
Jalapeños
Roasted Red Peppers
Chopped Basil
Spinach
Sun-dried Tomatoes
Banana Peppers
Sliced Tomatoes
Kalamata Olives
Crumbled Meatball
Italian Sausage
GLUTEN FREE
10" gluten-free pizza $11.95, toppings are $1.50 each
Daiya Vegan Cheese available for $1 extra