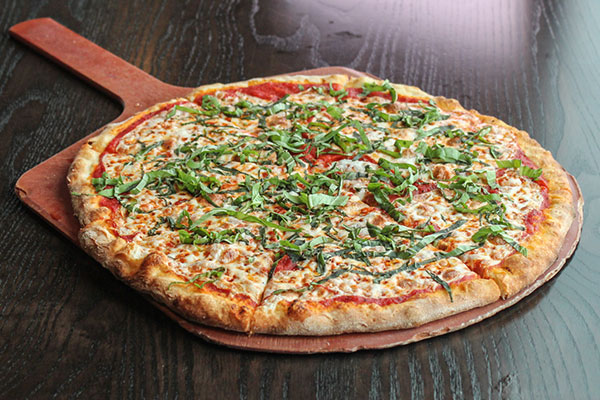 MARGHERITA PIZZA
Hand-tossed dough brushed with olive oil then topped with our classic sauce, fresh mozzarella and chopped basil create this Italian favorite.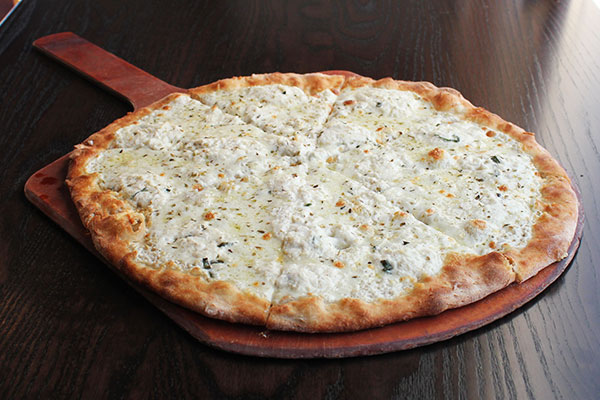 RICOTTA INFUSION
Ricotta cheese infused with Romano, basil, garlic and olive oil topped with our fresh mozzarella and sprinkled with oregano.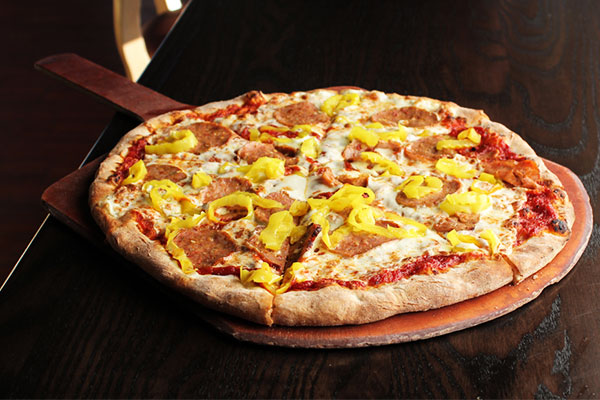 RING OF FIRE
Zesty banana peppers & Italian sausage complemented by our spicy sauce and fresh mozzarella provide explosive flavor.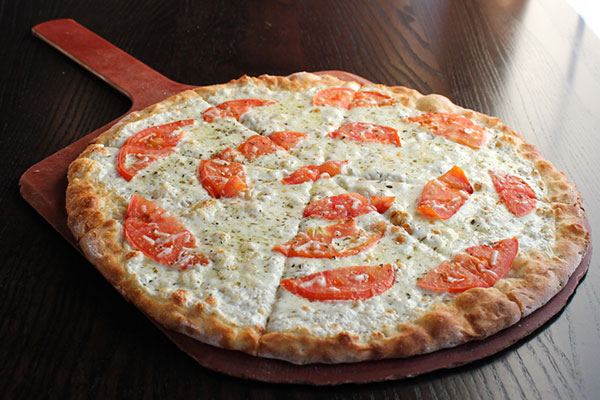 BIANCO SPECIALE
Our white pizza with sprinkled parmesan over sliced fresh tomatoes, placed on our homemade mozzarella.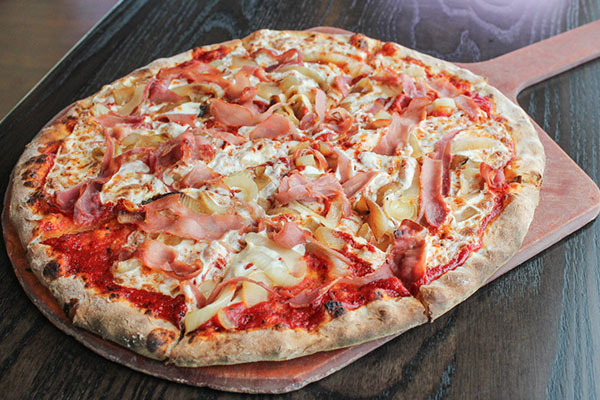 PROSCIUTTO CIPOLLA
Our signature sauce topped with thinly sliced aged prosciutto complemented by our oven roasted onions.
WHITE PIZZA
Our homemade mozzarella with sprinkled Romano cheese and oregano all on top of our garlic-infused olive oil brushed dough.
BBQ CHICKEN
Olive oil, cheddar cheese, blackened chicken, sliced red onion, topped a BBQ drizzle.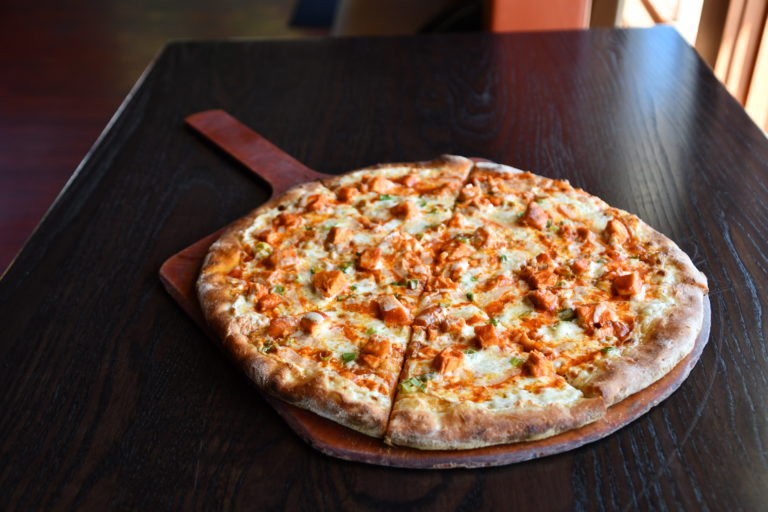 BUFFALO CHICKEN
Olive oil, oven roasted buffalo chicken with scallions with a ranch and buffalo swirl.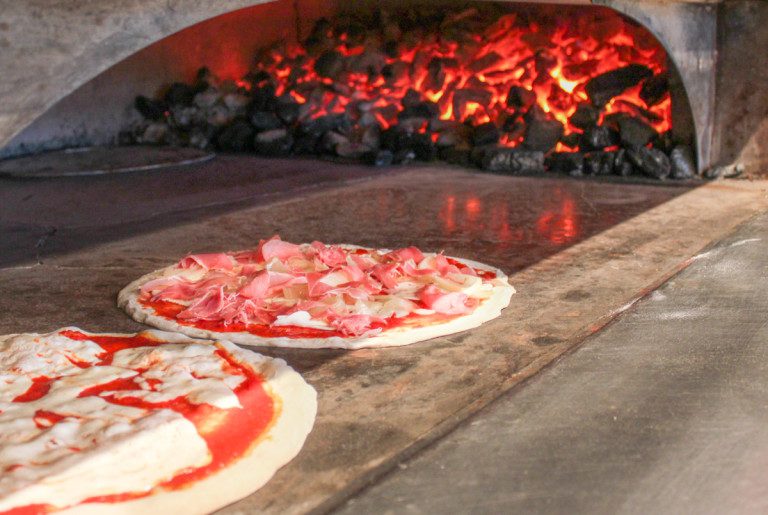 BUILD YOUR OWN PIZZA
Choose one of our three distinct sauces, all made with Italian plum tomatoes.  
CLASSIC

SAUCE

This sauce follows along with Italian tradition creating a delicious plum tomato taste.
SIGNATURE

 SAUCE

A perfect blend of two distinct tastes: slightly sweet with a hint of spice.
SPICY

 SAUCE

A sauce that commands your complete attention!
TOPPINGS
Our pizzas are topped with fresh hand-pulled mozzarella made daily.
Pepperoni
Roasted Onions
Prosciutto
Sweet Peppers
Pickled Banana Peppers
Red Onions
Black Olives
Mushrooms
Anchovies
Green Peppers
Jalapeños
Roasted Red Peppers
Chopped Basil
Spinach
Sun-dried Tomatoes
Banana Peppers
Sliced Tomatoes
Kalamata Olives
Crumbled Meatball
Italian Sausage