Add to any salad
Crab 5.95 - Shrimp 4.95 - Chicken 3.95 - (Blackened add $1)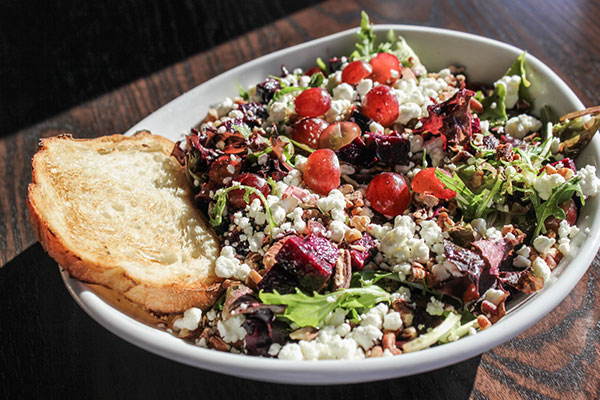 FIELD GREENS
Fresh field greens, goat cheese, roasted beets, toasted pecans, sliced red grapes with a raspberry vinaigrette.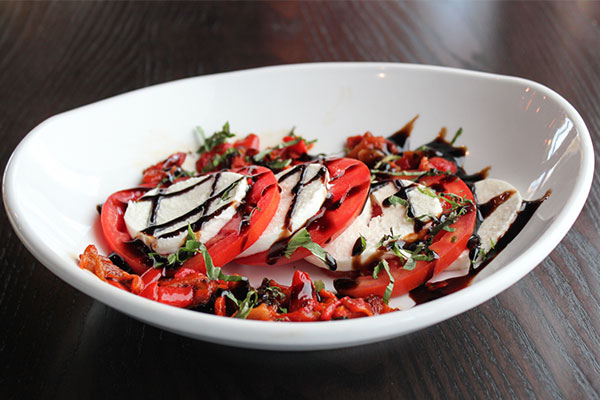 CAPRESE
Our homemade mozzarella sitting atop thickly sliced beefsteak tomatoes with roasted red peppers and basil drizzled with balsamic glaze.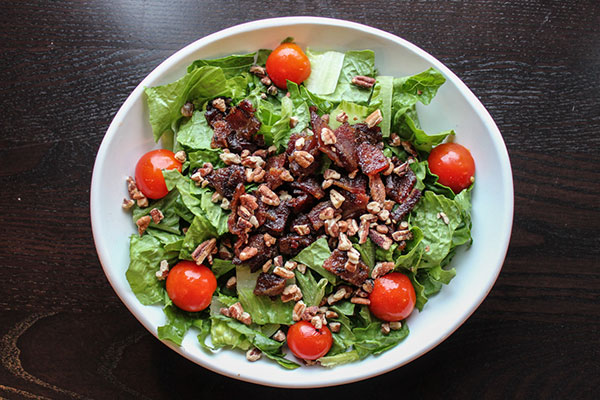 THE COAL FIRE
Thick cut brown sugar applewood bacon, pecans, cherry tomatoes and crips romaine lettuce, tossed in a zesty honey mustard vinaigrette.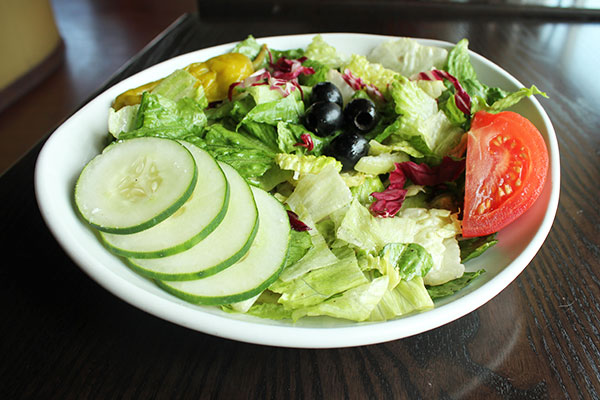 HOUSE
Chopped iceberg & romaine lettuce mixed with radicchio, celery, cucumbers, black olives and tomatoes topped with a light vinaigrette.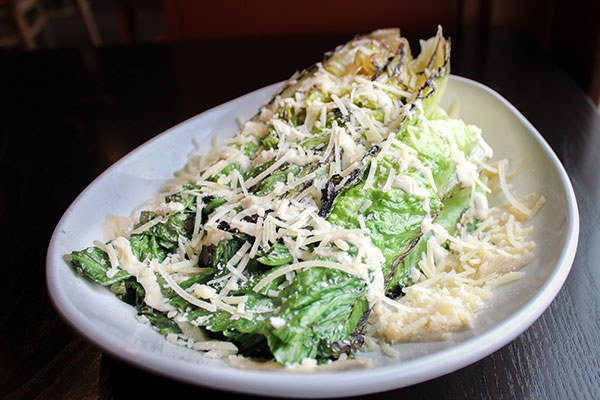 GRILLED CAESAR
Tall fresh stalk of romaine, grilled then topped with shaved Parmesan and homemade Caesar dressing. This warm salad is a must try!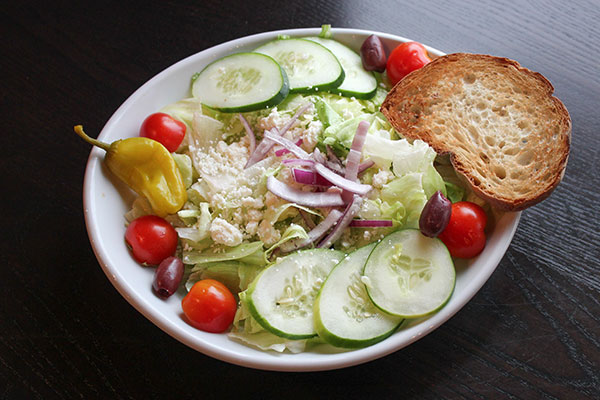 GREEK
Red onions, cucumbers, iceberg lettuce, kalamata olives, cherry tomatoes and feta cheese with a creamy Greek dressing.